Welcome to an amazing adventure day out
at the Camel Park Sunny Beach
CAMEL PARK SUNNY BEACH IS UNIQUE IN ITS KIND.
It is the only Camel Park in Bulgaria & Eastern Europe.
Located only 5 minutes from Nessebar and 10 minutes from Sunny Beach.
Come and meet our 15 very friendly camels which are our biggest attraction , as well as our ponies, 3 donkeys, goats rabbits, exotic birds and other animals.
Enjoy a cup of tea, coffee, a beer or a meal in our restaurant overlooking to the bay of Sunny Beach.
Let your children have fun in our playground.
We organize birthday parties and other special events.
Have a special day with the family with us.
Reviews from our Facebook page
Amazing place with beautiful camels and other animals. The staff is exceptionally friendly, well-prepared and helpful. If there is one place in Nessebar you must visit, it's the Camel Park.

Tóth Csanád


July 9, 2020

❗MUST VISIT! I highly recommend visiting this place! The staff are very friendly and polite. You can definitely see that they take a good care of the animals! They were kind enough to tell us the stories of some of the animals in the park. 🐫 What you can do in the park: - feed the animals🥕 - ride a camel, pony or donkey, which is payable🐪 - if you visit with kids there is a playground👨‍👩‍👧‍👦 - eat or drink at the restaurant🍽️🍻 - buy souvenirs🎁 - get a picture taken which can get printed - A4 size is 10 BGN, A5 is 5 BGN📸 Thank you for the great experience, we will definitely come back & recommended you to others! ❤️🔝

Inna Ivanova


June 14, 2020

Благодаря за топлото посрещане от страна на любезните домакини.За съжаление валеше дъждец,а и нямах много време да се порадвам на камилите,но се надявам пак да ги посетя,а и очакваме и раждането на новото камилче!😍

Diana Nikolova


June 6, 2020

Copiii au fost f incantați. Animalele sunt îngrijite și fericite.

Mioara Marica


November 14, 2019

Brilliant place, animals are amazing and the staff are really friendly and helpful 😁😁

Rebecca Rogers


September 24, 2019

zakochalam się w tym miejscu 🥰zwierzęta wspaniałe oswojone 😘personel także bardzo uprzejmy

Agusia Kwaśniak


September 18, 2019

Very nice place place with friendly staff and happy animals. Was very satisfied with service and recommend to everone visiting sunny beach area.

Norman Üpraus


September 16, 2019

what can I say other than WOW! the place is so clean and tidy it's amazing. A true hidden gem well worth a visit. the staff can't do enough for you. I'm in a chair and they accommodated me fine. I can stand and walk a bit so I could have a camel ride with one of the staff. Feeding the animals was a highlight. Boris on of the camels has a neat trick to get get carrots... he lifts his leg up and begs!! the staff love there animals and it shows. make time to come here you won't regret it.

Jackie Larkin


September 14, 2019

Amazing morning! staff were helpful and friendly and the manager and his wife were lovely people. Love each and everyone of their animals and they are all well looked after. will definitely return next time we are in sunny beach:)

Sammy Lomath


September 12, 2019

The animals seem well looked after

Lisa Bayliss


September 10, 2019

This place is so nice! Animals are very friendly, clean, we enjoyed feeding them all. The staff are amazing, kind, and great with kids. We had a fabulous time! Highly recommend!

Anamaria Muller


September 9, 2019

very nice experience.The animals are well cared for. a beautiful environment! no commercial exploitation of the animals. thank u for the nice day!

Nina De Decker


September 4, 2019

Don't usually write reviews but this was great little place - not an all day trip but the kids definitely had it down as one of their highlights of the whole holiday! Cheap when there too - free shuttle bus both ways, stops along most of the stops along the Main Street in Sunny Beach (following the same stops as the freebie bus to the aqua park) and extra friendly boss, staff & camels 🐪. Defo recommend!! ☀️ 🐪 ⭐️ ⭐️⭐️⭐️⭐️

Mark Nanson


September 2, 2019

Herrlich, Kamel-, respektive Dromedarreiten mitten in Bulgarien. Sehr nette Gegend, mit vielen Tieren zum füttern und streicheln. Ein Minizoo ist inklusive. Sehr Kinderfreundlich. Ein unvergessliches Erlebnis

Antje Kollmann


September 1, 2019

Супер е! Прекарахме страхотно! Заслужава си ❤

Глория Росенова Ода


August 31, 2019

Great day especially for the kids loved feeding the camels and the rabbits staff very friendly and so helpful be back next year for definite

Andy Fisk


August 27, 2019

Qzdene,hranene i galene na kamili.Krotki ,dobre dresirani i poddarjani jivotni,drujelubni s horata i mnogo simpatichni.Ekzotichni ptici,redki vidove kozeli,ponita,zaicheta i dr.

Tania Ivanova


August 26, 2019

The animals seems to be taken very good care of! 🐫🐇🦚 Very nice staff aswell 😊

Cecilie Omre


August 26, 2019

friendly, helpful staff and a nice relaxing camel ride.

Roy Mangan


August 26, 2019

Kids loved it bit small and quick ride but something different 🐫🐪🐫

Laney Henson


August 25, 2019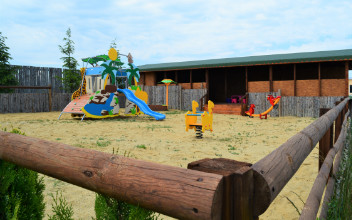 KIDS AREA & PAINTING ZONE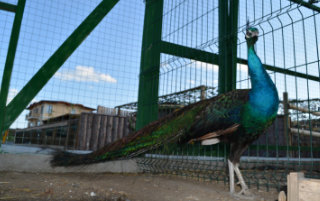 Exotic Birds and Animals
There is plenty of other things to do other than riding or feeding the camels to donkey and pony rides!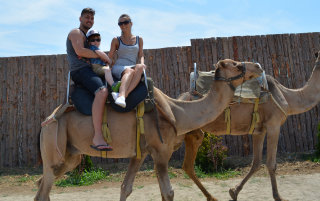 Camel Rides
Our main attraction! A camel ride is a must for everyone seeking to try new experiences.